StillArt's goal is to help ambitious leaders in the arts reach bigger audiences, grow earned income, stabilize operations, and pursue greater artistic freedom for their organization. Our current signatory service is Subscription Builder, with which we aim to dramatically increase the base of traditional fixed-seat, fixed-performance subscribers for our partners. To date, we have been able to help a dozen organizations consistently sell out whole seasons. Our focus is more and more turning to help our clients that are now sold out benefit from the situation more broadly by tapping into new fundraising, sponsorship, public funding and strategic development opportunities. We are a network of a dozen people, with half of us working with clients and the other half working administratively behind the curtain. We work intensely with approximately ten performing arts organizations annually.
Magnus Still, CEO, Lead Project Manager, Chairperson of the Subscription Advisory Board, and former CEO of three orchestras, including the Finnish Radio Symphony Orchestra. In 2006 Magnus wrote the 100-page study Effective Marketing by Classical Music Promoters. 9 Case Studies in High Level Audience Growth, which strongly influenced how StillArt was structured. Magnus' books Fill Every Seat – EVERY Week. The Power of Subscriptions And How To Make Them Work Today was published in April 2016, it's translation into German (Schott Music, Edition das Orchester) in 2020 and The Power of Selling Out in November 2018. Magnus was producer of the film documentary Under The Stars with premiere in Berlin 2019.
Vision
A world where the arts plays a proactive role in forming healthy and vibrant local and global communities.
Mission
To provide ambitious leaders in the arts with powerful tools and solutions for building strong, vibrant and dynamic organizations.
Methodology
To identify, code, spread and support best-in-class solutions that deal with foundational administrative challenges in the arts.
Values
Passion: moving hearts, producing actions and creating results. Teamwork: reflected in everything we do. Results: what we live, talk about and produce.
The StillArt Subscription Advisory Board
Senior Advisor
Thomas J Gulick
Specialized in rapid earned revenue growth for performing arts organizations, has over 30 years of experience as CEO, Marketing and Development Director of US symphonies, ballet companies and opera houses. He was responsible for the program that took the San Francisco Opera from a $30M to $60M company within five years.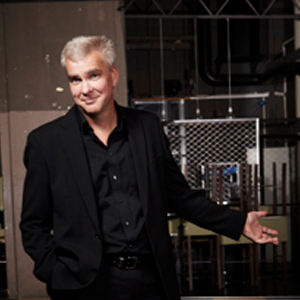 Senior Advisor
Martin Hansson
Managing and Artistic Director of Gothenburg Grand Theatre. As Director of Communications of Gothenburg SO and CEO of  Vara Concert House he created stability for both organizations by building the highest subscription numbers in the history of both organizations.
Senior Advisor
Robert C Jones
has over 30 years of experience as CEO of US symphonies, operas and venues, including Washington DC National SO and the Music Department of Kennedy Center. In his 15 years with the Indianapolis SO he managed the building of the endowment fund from $4M to $94M. Bob has developed and executed turnarounds for several medium and large companies.
Senior Advisor
Prof. Dr. Martin Messingschlager
Co-Founder and Co-CEO of Pragma Institut für empirische Strategieberatung. Professor at the Otto-Friedrich-University in Bamberg.
Working with arts organizations for the success of the arts at large, it is important for us to be a reliable partner to you.
With a team in 4 countries on 2 continents and Clients in (so far) 8 countries, air transport is StillArt's main source of negative environmental impact. When possible, we use trains and buses. But when we fly we counterbalance our CO2 emissions by supporting wind mill projects in China and India through CarbonNeutral ®.
We are proud that the Finnish credit rating institute Asiakastieto has given StillArt Ltd AA rating. AA rating means, StillArt belongs to the top 20% Finnish companies what comes to financial performance and stability. Nordea banks as well as public funding institutes European Investment Bank, Business Finland and Export Agency Finnvera have, based on thorough analysis, granted StillArt substantial growth funding. The growth funding enables us, among others, to fund arts organizations subscription marketing.