STILLART 30 YEARS
empowering the arts since 1992
In troubled times – financial crisis, pandemics, political conflicts or war – it is more important than ever for organizations to focus on their core mission, values, operational procedures and goals.
In the current situation, rather than celebrating StillArt's 30 years with a party, we decided to take time for reflection and share what is important to us.
A foundational credo of StillArt is that the arts in all its forms and expressions contribute to a better world. This takes place both in the local community and the global artistic communities. In between, the summary of all local artistic efforts impact the regional, national, transnational, continental and international beliefs, identities and thereby the choices we make – individually and collectively. This process is neither straightforward nor fast, but there is no doubt that culture deeply impacts our lives.
In StillArt, we are convinced artists and artistic organizations serve their communities best when they are free to express their opinions. These ideas – whether concretely or more abstractly expressed – might be more or less correct or fruitful. But to serve best, it is important art is given the freedom to freely explore and develop these ideas. With this as a fundament, StillArt's work is to contribute to a pluralistic and multi-faceted artistic landscape. Or as we express it in our mission statement: To provide ambitious leaders in the arts with powerful tools and solutions for building strong, vibrant and dynamic organizations.
On the other hand, the operational reality for most arts organizations of today is about answering to the needs of a multitude of stakeholders: public authorities, the audience, the different forms of media, the public opinion, donors, sponsors, the artistic community and more.
Together with changes in the media and technical environment, running an arts organization is today even more multifaceted and more complex than only a couple of decades ago.
To tackle these challenges, we in StillArt have developed a methodology "to identify, code, spread and support best-in-class solutions that deal with foundational administrative challenges in the arts". With Subscription Builder we have supported over a dozen organizations sell out whole seasons. Today we expand our focus to single ticket sales, donations, sponsorship, and public funding. The focus remains on developing and delivering systematic solutions to fundamental challenges arts organizations encounter, and with the longer-term vision to secure a vibrant dynamic arts scene that contributes to strong societies.
With these words we would like to extend our gratitude to the literally thousands of individuals and hundreds of organizations we have been given the opportunity to work with over the last 30 years. Sharing your knowledge, time, energy and financial and infrastructural resources has made the dream driving StillArt possible.
There is value in remembering and sharing both moments of fragility and beauty – let's continue to celebrate these. At the same time, let's keep working for open and democratic societies where there is room for a multitude of opinions and ideas.
Thank you for your trust, looking forward to working on more projects to create an even bigger impact together!
1985 – The Beethoven V Experience
Playing in a semi-professional orchestra for the first time, Magnus Still found himself calculating how ticket income covers costs.
1987 – Summer Festival in Finland
17 year old Magnus Still creates a summer music camp and the festival MuseiMusik in the Jakobstad Museum for his friends and himself.
1992
StillArt founded in Helsinki, Finland.
A world where the arts plays a proactive role in forming healthy and vibrant local and global communities.
DEVELOPING THE SKILLS
1991-2004
1991-2000
Artist management, 10 festivals in 4 countries, a freelance orchestra
SINFONIETTA ODYSSEUS, HELSINKI FESTIVAL, MUSICA NOVA
2000-2001
Leading a prestige institution with large international collaborations
CEO of Finnish Radio Symphony Orchestra
2002-2004
Experiencing the power of subscriptions and constantly sold out concerts
Helsingborg Symphony Orchestra
2005-2006
The Effective Marketing Report
Östgöta Wind Symphonics Case Study – Starting a subscription series from scratch and getting sold out.
2006
StillArt starts focusing on subscription growth
Sinfonia Lahti, Bergen Philharmonic, Vara Concert House
2009
The Annual Subscription Wheel with Claes Rydberg
THE BACKBONE OF THE SUBSCRIPTION BUILDER PROCESS IS DESIGNED
2010
Dutch government cuts orchestra subsidies with 50%
MEESTERPIANISTEN / CONCERTGEBOUW, NETHERLANDS SYMPHONY, RESIDENTIE ORKEST
2011-12
Starting subscriptions from scratch
MAGNUS STILL JOINED AS CEO, JAKOBSTADS SINFONIETTA WAS SOLD OUT IN A MONTH.
2013
The Subscription Advisory Board formed
THOMAS J GULICK, MARTIN HANSSON, ROBERT C. JONES, CLAES RYDBERG, MAGNUS STILL
GOTHENBURG SYMPHONY ORCHESTRA. FIRST SOLD OUT COLLABORATION.
2013
First collaboration in a German speaking country
ARGOVIA PHILHARMONIC SELLS OUT WITH 400% GROWTH IN THREE YEARS.
2014
3 success projects in Stockholm with 4000+ subscribers
ROYAL DRAMATIC THEATER, SWEDISH RSO, ROYAL PHILHARMONIC ORCHESTRA
2014
Collaboration with 6 Swedish concert houses
THOMAS J. GULICK (USA) DESIGNS STILLART'S TARGETING METHODOLOGY
Under The Stars
HOW TONHALLE DÜSSELDORF SOLD OUT THE WHOLE SEASON AT 97% CAPACITY AND 3,000 MORE SUBSCRIBERS
FILL EVERY SEAT – EVERY WEEK IS PUBLISHED.
GERMAN PRODUCTION NETWORK FORMED WITH 8 PARTNERS.
UNDER THE STARS WORLD PREMIERE IN BERLIN AT DEUTSCHER ORCHESTERTAG (GERMAN ORCHESTRA DAY).
PROJEKT AUSVERKAUFT (PROJECT SOLD OUT) STARTS.
STILLART FUNDS THE CAMPAIGNS AND GAINS MOMENTUM.
StillArt Redbox and StillArt Website Generator platforms launched.
2020
Further internationalization
SCHOTT MUSIC PUBLISHES AUSVERKAUFT DAS GANZE JAHR. ORCHESTRE DE LA SUISSE ROMANDE FIRST FRENCH SPEAKING PROJECT.
DIGITALIZATION SIMPLIFIES COLLABORATION, SPEEDS UP RESULTS AND CUTS CARBON EMISSIONS.
STILLART LEVERAGES MEGATRENDS WITH FURTHER DIGITALIZATION, SUSTAINABILITY
AND EXPANDED SERVICES
Marcus Rudolf Axt
Our collaboration with StillArt worked. All our series are now at a high level again and we are selling 97.5% of all our tickets available this season. This is of course a perfect situation, knowing early about the challenging concerts of the next season, having people line up in the morning on the day when we release single tickets, and having the freedom to invite the artists and play the works we want to. Also, our funders are happy that we are making a profit and raising our earned ticket income level. The style of StillArt's consultancy is trustful, dedicated on music, and focused on the activities that make the biggest impact.
Chief Executive - Bamberg Symphony
Helena Wessman
"I have followed Magnus Still's work for many years and have collaborated with him on subscription growth on two big projects with different orchestras. The result has been above and beyond expectations. Still's system is simple but well balanced and efficient. Just what we all need."
General Manager at Berwaldhallen – Swedish Radio Symphony Orchestra and Choir, Former CEO and Artistic Director at the Gothenburg Symphony Orchestra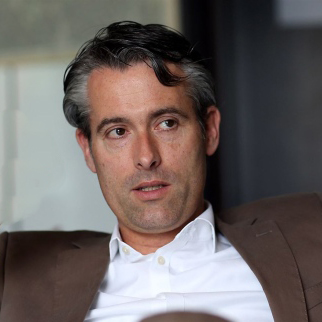 Michael Becker
"The work we have done with Magnus Still has been compelling across all Tonhalle departments. The system is logical, easy to understand and practically oriented, and the ongoing support of Magnus is very attentive and cooperative. The results of our subscription collaboration so far resulted in an increase of 110% in subscriptions and more than 50% in concert visits, which is immensely gratifying for all parties involved: the backstage crew, the artists and the finances."
Intendant Tonhalle Düsseldorf Düsseldorfer Symphoniker
Rikkert Kremer
"I have read two truly life-changing books. The first was Michael M. Kaiser's The Art of the Turnaround, the second Magnus Still's Effective Marketing by Classical Music Promoters. I am very excited to learn that Magnus is writing a new book on his very special competence area of subscriptions."
Former Manager Marketing & Communication and Manager General Affairs, The Hague Philharmonic Orchestra
Robert C. Jones
"After 36 plus years as a CEO and another 10 years as a COO to symphony orchestras and operas, my recommendation is to skip conferences and workshops for the next three years, and instead put the time and effort toward a StillArt collaboration."
Former CEO of the Indianapolis Symphony Orchestra, Opera Pacific, Washington DC National Symphony Orchestra, and VP Music John F. Kennedy Center for the Performing Arts, current StillArt Senior Advisor
Urban Ward
… and [reaching the ideal subscription level] also helps us sleep well at night.
Director of Communication at Gothenburg Symphony Orchestra
Ed Smith
"The StillArt approach is just what arts organizations need at this time. It's pragmatic, innovative, trustworthy and driven by a genuine desire to share the thrill of great performances with more people. And they produce the goods! From my personal experience of working with them I am very happy to offer recommendation. Their work with the GSO encouraged us to think creatively, challenge our thinking and dared us to do things differently."
former Managing & Artistic Director Gothenburg Symphony, CEO of City of Birmingham Symphony and CEO of Toronto Symphony
Photos by: Arttu Paivinen, Tapio Haaja, Joseph Karl Stieler, Davide Ragusa, Erol Ahmed, Luke Stackpoole, Matthias Süßen, Micael Widell, Silvan Arnet, Scott Graham.